Since 2019, CEYOND Group has accompanied Seestadt Apotheke through all digital challenges and offers customized solutions in the areas of digital marketing, business development and CRM. This is because pharmacies are increasingly facing the challenges of digital transformation. The increasing competition from online pharmacies and drug sales at large mail order chains is noticeable. 
 Since the start of the cooperation with Seestadt Apotheke, the following successes could be celebrated: 
50% government project funding

 

Over 200% increase in Facebook "likes".

 
6 strategic Facebook advertising campaigns 
10% increase in newsletter subscriptions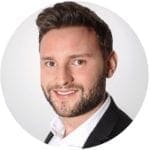 Digital pharmacy marketing: Take off with funding!
In order to optimally accompany the Seestadt Apotheke on its way to becoming a pharmacy 4.0, suitable funding was found, and a realizable digitalization concept was created and submitted by CEYOND. 
The funding process was positive and the Seestadt Apotheke received a funding in the worth of 10,000€. The Vienna Business Agency continuously awards grants of different amounts for digitalization measures in micro, small, and medium-sized enterprises. 
You can find all the info you need on your suitable funding here: 
Digital Marketing Sucess: Facebook follower growth
More reach, more attention, more customers! One of the biggest goals in digital marketing for pharmacies is to use their own Facebook presence to build a strong- buying, broad-based community. In a joint workshop, the appropriate know-how was passed on to the Seestadt Apotheke employees to plan their social media campaigns better and more long-term oriented. This practical knowledge was put into practice directly and within a year a 250% increase in followers was noted. This amazing growth has been achieved through consistent and relevant content, which is perfectly tailored to Seestadt Apotheke's target audience. 

Digital Advertising: Facebook Ads
Successful pharmacy advertising on Facebook in a target group-oriented manner: 
CEYOND Facebook experts designed six large-scale Facebook advertising campaigns step by step over a period of 6 months. It was particularly important to select and narrow down the desired target group, as people in the pharmacy's surroundings had to be addressed first and primarily. The resulting targeting strategy therefore focused on families with children, but also on people aged 50+. With appealing visuals and the appropriate campaign goals, all six retained Facebook ads were successfully implemented and delivered very good outcomes. 
 The following performance values (KPIs) are worth mentioning: 
-Reach: 154,563 people 
-Individual link clicks: 2,828 
-Average cost per result: 0.50€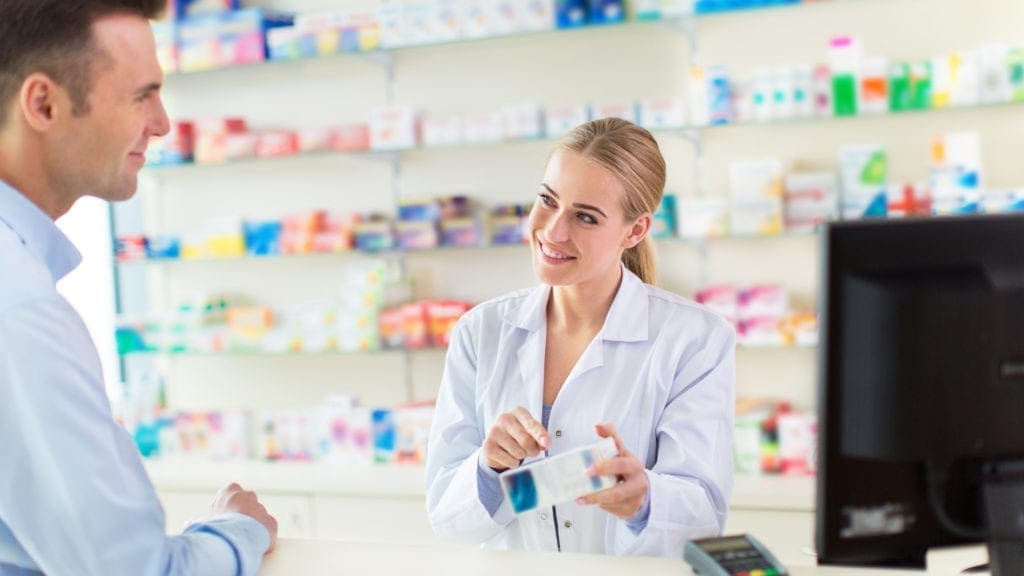 Digital Marketing: Newsletter Success
Effective email marketing is as much a part of digital marketing success at pharmacies as the Amen to prayer. That's why almost half of all pharmacies in Austria rely on newsletter campaigns. Even if newsletters are not one of the latest achievements of digitalization, e-marketing offers advantages: 
Effective marketing approach: low costs, simple implementation, targeted customer approach with little scatter loss.

 

High acceptance by customers: Over 40% of customers see newsletters from companies as a good way to find out about products.

 
This also applies to the Seestadt Apotheke. A total of eight different newsletters have already been sent out to over 1,800 people. Despite general unsubscribes of approx. 10%, additional newsletter subscribers could be generated. 
Digitalize your pharmacy for more customers on the internet and in your local store.
Improve your digital presence and reach your target group.

 
Create a consistent image and improve your brand image.

 

Learn new skills in Google and Facebook marketing.

 
             Pharmacy 4.0 Watch our exclusive recording!