Homeoffice-ready With Zoho Remotely
In the last few weeks, CEOs and their employees have catapulted themselves into a new working world at a rapid pace. Home-based work, home office, remote work – there are many terms that describe our new way of working, but the meaning is the same: flexible working within your own four walls. Zoho Remotely is the alternative that allows entrepreneurs to create the equal working conditions without a lot of effort and thus ensure a high performance of their organization even from home. To help all those who wish to switch to working from home, Zoho is making the Remotely bundle available free of charge until 1 July 2020. What does this mean for your organization? A suite of 11 cloud applications that allow you to stay connected, collaborate, track work and support your customers from anywhere in the world. Convenient communication apps and a suite of efficient online project management tools will be available to you and your staff for free for the next two months.
Driving Digitization With Zoho One
"Crises should be used as an opportunity." – this is a well-known saying among investment bankers. This also applies to the current Corona crisis. The COVID-19 pandemic is bringing about a major change and a significant acceleration of digitization. As a result, companies have to deal intensively with topics such as collaboration, communication, digitization and distribution. In order to make the best possible use of the opportunities arising from the current digital change and to grow with digitization, companies must now react adequately and reorganize their organization. For this purpose Zoho offers an all-in-one solution with more than 40 coordinated online applications. With Zoho One, you have your entire company in view and can manage, connect and automate business processes. From tools to communicate and market your business, to applications to increase sales and manage projects efficiently – test the unified operating system for your business today and climb the digitalization ladder soon with Zoho One!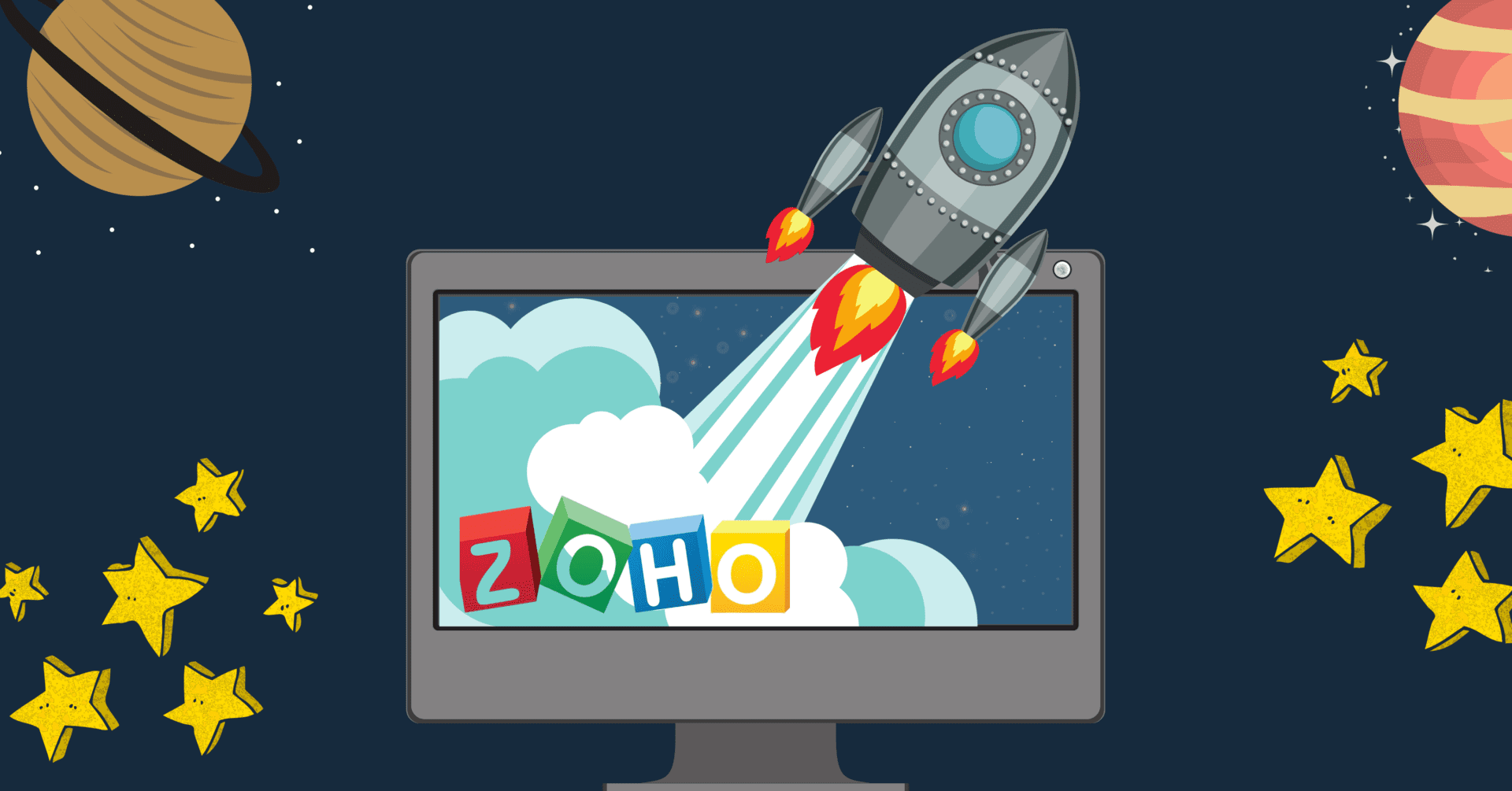 Increase Sales Performance With Zoho CRM
In times of Corona, how can sales and marketing be aligned to compensate for the deficit caused by the crisis as quickly as possible? With Zoho CRM, this can be done fast and efficiently. The world-renowned customer relationship management software currently enables over 150,000 companies in 180 countries to generate more leads, interact with customers and increase sales. By efficiently automating your sales process, Zoho CRM helps you avoid time-consuming routine tasks, streamline lead maintenance and improve the traceability of your business processes. With the powerful real-time analytics of this CRM software, you will not only be able to make the right business decisions, but also measure and manage your company's sales performance, and track current trends and forecasts for the future.   
The COVID-19 Dashboard by Zoho Analytics
In the wake of the current global health situation, it is absolutely essential to have accurate and correct data and statistics in order to make well founded decisions and take action. That's why Zoho has collected data from reliable sources and created the COVID-19 Live Dashboard using Zoho Analytics. The Corona Data Hub illustrates the most important facts and figures about the Corona Virus and thus provides the public with relevant information on the worldwide situation.
Do you want to switch from outdated software and traditional paperwork to an uniform operating system for all the requirements of your company? Please contact us for a non-binding consultation!