Martin, what makes a successful brand strategy?
The US-American publisher Steve Forbes once said the following: "Your Brand is by far the most important investment that you can make in your company." I completely agree with him. That does not mean that you must invest extremely huge amounts in building your brand. Not in the slightest. Rather, it is crucial to recognize the importance of brand management and brand strategy for the company's success. The brand is important, very important. And that means: The brand is a matter for the boss. This applies to B2B as well as to B2C. 
Why is a strong brand so important? Or to put it in other words: What makes a brand strong?
I see three things in particular, that a strong brand can and must accomplish: 
It makes people aware: What use do excellent products or services have if no one knows about them? Henry Ford gave a good comparison: "Ducks lay their eggs in silence. Chicken cluck like crazy. What is the consequence? The whole world eats chicken eggs.
It differentiates and gives the costumer orientation: In our globalized and digitalized world, it is increasingly difficult for costumers to stay on top of things. They are overflowed with offers and charms. In this marketing tsunami only brands that have a sharp profile with a clear USP are going to make it: What do I represent? What can I do better than my competitors? 

 

It inspires and turns customers into fans: Fans are something amazing. They are willing to pay a surcharge. They are loyal and forgive when something goes wrong. They recommend products or services. Which brings us to the most challenging currency to measure the power of a brand – something that works great with today's tools of digital marketing: How many likes, followers, deals, and recommendations does my brand communication generate? 

 
How do I turn my customers into fans? What are the success factors for brand management?
I want to name the three most important factors: 
The brand is not a side product of marketing, but an instrument of strategic corporate marketing. What applies to the strongest and most valuable brads in the world – brands like Amazon, Apple, or Facebook – also applies to small local niche players: The brand strategy has to reflect the company's business model, USP and culture. If I want to be successful in the long term, I am only allowed to promise my customers what I am able to deliver. Of course, it's a requirement to know exactly what my customers really want and that I can also fulfill this need very well. 

 

Consistency, consistency, consistency. Especially in marketing, the temptation to try something new more often is immense. Let's get this straight: Creativity is very important in marketing, but brand management is more than just regular marketing. It is about the identity of the company. And it is better not to change your identity as often as your shirts. 

 

Be bold and creative – but in the right place, in marketing. Let's go back to the egg-laying poultry: Who clucks louder is better in business. In marketing, you must be creative and stand out. That means you have to put yourself in your customer's shoes. What do they want? What can I use to convince and positively surprise them?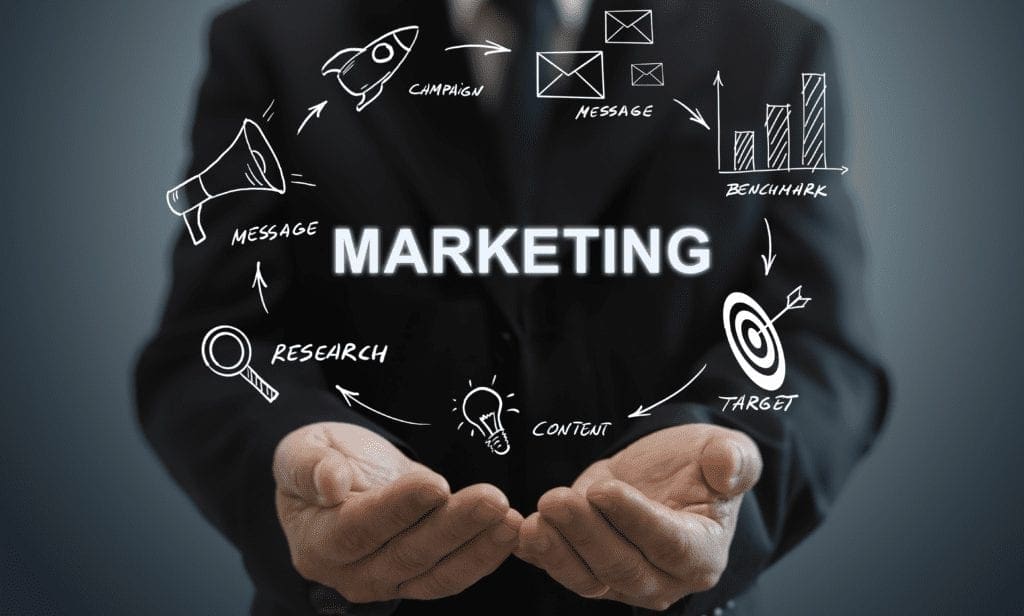 In the course of your career, what has been your biggest challenge so far and how did you overcome it?
 I was involved in several very exciting projects over the past 25 years. These included numerous mergers and transformations, several IPOs, way more crises than I'd like to remember, and a big amount of brand projects. As diverse as these projects were, I realized that one question was always crucial to success: What does my target group want? Whether customer, employee or shareholder: What are their needs? What do they expect from me? How can I convince them? I have always found finding the answers to these questions to be the greatest challenge and ultimately the key to success. 
How did you meet CEYOND and what makes the collaborations so exciting for you?
 Time Faude (Managing Partner of CEYOND) and I were both in the right place at the right time at the same event and we had a lively conversation. We quickly realized that I would be a good fit for CEYOND. I like the commitment and enthusiasm that the team brings to work, and I like the business model as a comprehensive provider in the field of digitization: From strategy development to implementation to ongoing operations, including digital marketing. I think that with my knowhow in the fields of marketing, brand management and corporate communications, I can contribute to support our costumers even more comprehensively and that is and always will remain super exciting! 
Our Change Workshop with Martin in early 2021
The entire CEYOND team got together, complying to all Corona safety guidelines, in February 2021 and held a workshop on vision, mission, brand core and values. Again, we received support from Martin Hehemann. During the day, we analyzed our performance as a whole team and worked on our strategy and values based on this. The results are impressive – stay tuned! 
Martin Hehemann is an experienced marketing and communications manager and has implemented numerous brand projects in Austria and international. Among others, he was Head of Global Brand Management for the UniCredit Group in Milan and rebranded more than 500 brands as part of a rebranding campaign for UniCredit. Apart from marketing, his great passion is soccer. He is a long-time and loyal fan of FC Liverpool. He is also currently ranked #1 in the CEYOND table tennis rankings.