My studies are finally over and I am now ready for a new challenge. But where should the journey go now? Digital marketing has accompanied me throughout my entire education and I realized very quickly that this is where my strengths and interests lie. For this reason, I really wanted to work in a marketing agency. So, I started looking for a suitable company and suddenly there it was- this one job posting was different from all the others. I applied immediately and suddenly everything happened very quickly: The team interview with Sandra and Matthias, the second round of interviews with Christoph and Tim, and then the keenly awaited acceptance came. And here I am. Hello, my name is Nadine and I have been a member of the CEYOND family for two weeks now.
When the initial fears just vanish into thin air…
A new job always means an unfamiliar environment, strangers and challenging tasks. That's why I was a little nervous before my first day. Thoughts like "What if I don't know my way around?" and "I hope I learn everything fast enough." Were running through my head. But all of those initial worries very quickly turned into thin air. I was welcomed very warmly and with open arms by the entire CEYOND team. After only a few days, I already felt very comfortable and for that reason the digital marketing onboarding went smoothly for me. What I still particularly appreciate is that every person has an open ear for me and I can always ask if I'm not sure about something.
Teamwork makes the "Digital Marketing" Dream work!
What I liked so much about CEYOND right from the start was the kindness and cohesion within the entire company. I already felt this during my job interview and it hasn't changed. There is no competition between colleagues. Instead, they work together and inspire and support each other. The focus is always on the needs of the costumers and we work together to satisfy. Them in the best way possible. Because of Corona, it is currently not possible for all colleagues to be together in the office, but since CEYOND has always been very open about working from home, this is not a problem at all. For example, our team breakfast, which usually takes place in the office, now also takes place via Microsoft Teams.
CEYOND'S customers are a big reason why I find my job so exciting. Through them, I am constantly confronted with topics that are unfamiliar to me and I always learn something new. While terms like "DevOps" were completely unknown to me in the past, they are now a fixed part of my everyday work. In addition, all customers are provided for individually, which also keeps my tasks varied.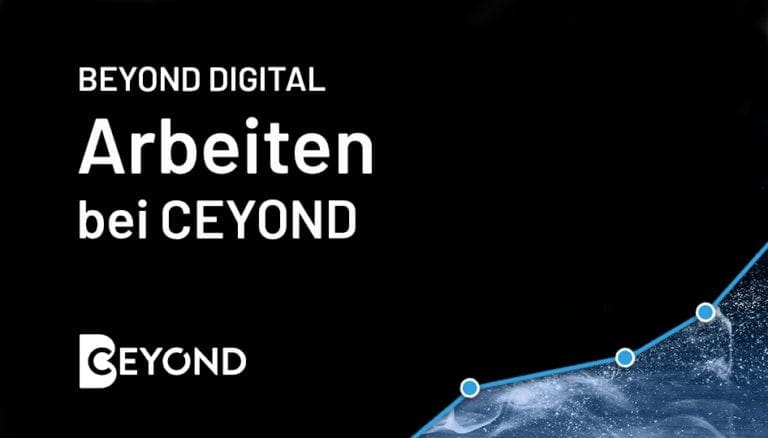 Are you looking for a new job, do you love digitalization and would you like to be part of a young, dynamic and smart team? Then this is the right place for you!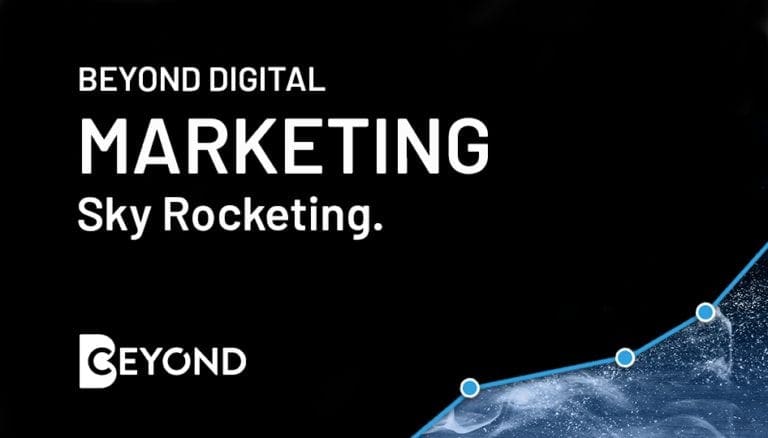 We increase your digital reach and optimize your digital touchpoints. You get more customers and higher sales as a result through our digital marketing experience.
Arbeiten bei CEYOND
Du bist bereit für eine neue Herausforderung
und liebst die Digitalisierung?
Wir freuen uns Dich kennenzulernen!